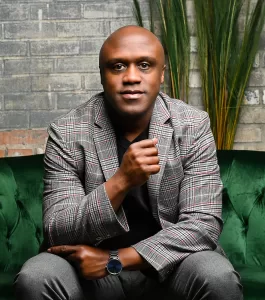 Welcome to a location where transformation, growth, and progress are not merely promised, but also realized. My coaching is intended to be an enriching experience that propels you to the pinnacle of personal and professional achievement.
I charge $100 per hour for my individual life coaching services as your personal life coach. Recognizing the importance of the coaching relationship, I offer a free, no-obligation 15-minute consultation to determine if we are a good fit for each other. This preliminary conversation gives you the opportunity to ask any questions you may have about my coaching methodology, and gives me the chance to determine how I can best serve you. I encourage you to take advantage of this complimentary consultation to discover the benefits my coaching can bring to your life.
In terms of coaching, my objective is not limited to setting and achieving goals. I am here to help you discover your most genuine self, the person you aspire to be in your personal and professional life. Together, we will develop a detailed action plan, establish attainable objectives, and I will hold you accountable, fostering a sense of responsibility that will ensure your success.
My coaching techniques are founded on humanistic and holistic principles, and they encourage you to gain insight into your thoughts, beliefs, and actions. I combine active listening, probing questions, and direct feedback. This dynamic strategy will enable you to make genuine changes, resulting in a substantial improvement in your overall health.
My role as your wellness coach extends beyond mere coaching. I am here to assist you in establishing and maintaining satisfying relationships. I believe that strong, meaningful relationships are the foundation of overall health. You will acquire the skills to navigate the complexities of relationships with the help of the tools, resources, and support I provide.
In addition, as your relationship coach, I am committed to assisting you in establishing and maintaining healthy relationships. Recognizing that every relationship is unique, I collaborate with you to determine your particular needs and goals. Together, we will develop a strategy to help you achieve your relationship objectives.
Choosing me as your coach has several distinct advantages:
Personalized Approach: No two people are identical. I recognize your uniqueness and tailor my approach to meet your specific requirements.
Holistic Development: I am concerned with your overall well-being, not just isolated issues. Together, we will create a comprehensive plan that encompasses all aspects of your life.
Accountability: Coaching is a two-way street, and I am committed to holding you accountable on your path to self-improvement.
As your coach, I provide a safe, empathetic environment in which you can be yourself without fear of being judged.
Experience and Expertise: Leveraging my vast experience and professional knowledge, I offer insightful perspectives and growth-supporting strategies.
Join me on a transformational journey. Today, let's embark on the path to personal and professional excellence.