Are you ready for a mental health crisis at your organization? If not, Jarriel Carter, an experienced mental health consultant with approximately a decade years of experience, is here to assist.
Jarriel Carter provides advisory services to for-profit and non-profit organizations alike. His area of expertise is mental health, and he is available to deliver specific training to your personnel to ensure they are prepared to address workplace mental health issues.
Having a skilled workforce is critical for the success of your company, as well as for the mental wellness of your employees. With Jarriel Carter's ten years of experience in the mental health field, you can be confident that your employees will be prepared to manage any circumstance that may arise.
Jarriel Carter holds a Master's degree in Professional Counseling and has worked with a variety of community groups such as police enforcement, educational systems, non-profit organizations, and foster care agencies. He has a thorough awareness of the mental health difficulties that people from all backgrounds experience, and he is well-equipped to deliver training that is targeted to your organization's specific requirements.
There is no company too small or too large to benefit from this specialized training. Jarriel Carter's training programs can be tailored to your organization's exact requirements. With his assistance, you can establish a secure and supportive environment for your staff where they feel respected, listened to, and understood.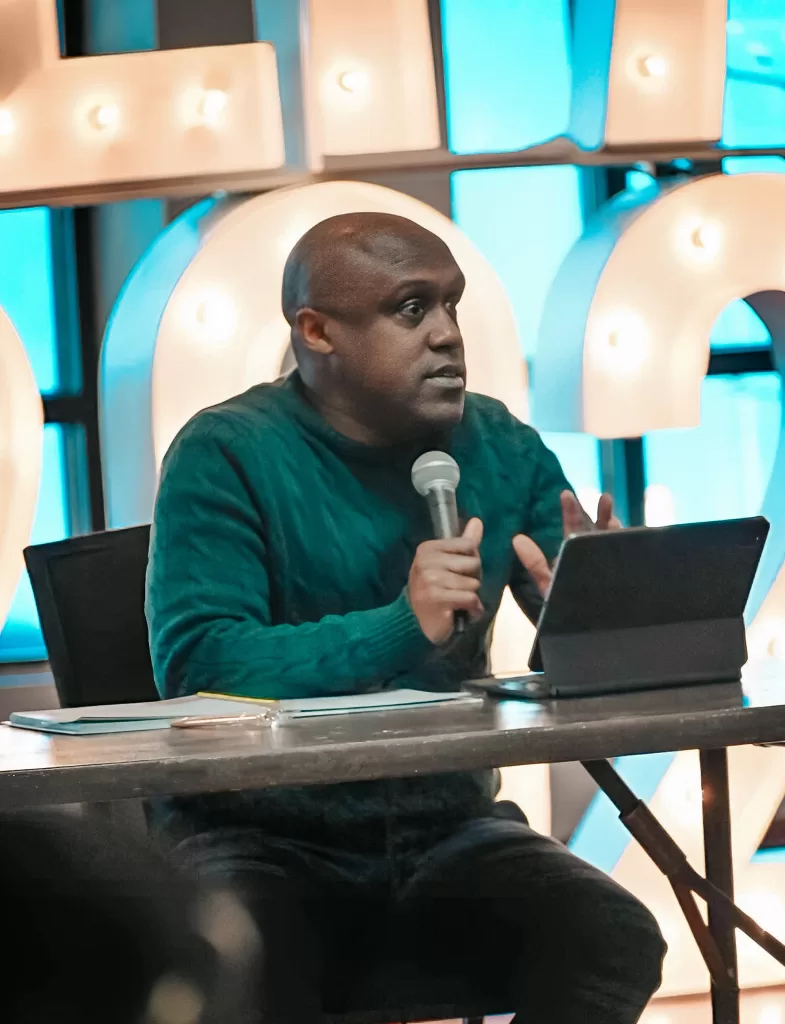 Don't wait until a mental health crisis occurs in your organization. Call Jarriel Carter today to set up a consultation and start your organization on the path to better mental health and awareness.
Are you prepared for a mental health crisis at your organization? Do you know what steps to take to ensure the well-being of your staff and clients in such situations? If not, it's time to seek the expert services of Jarriel Carter, a 10-year mental health consultant with a Master's in Professional Counseling.
Jarriel is available to advise both for-profit and non-profit agencies, organizations, and corporations. Jarriel has extensive experience working with community agencies such as police enforcement, educational systems, non-profit organizations, and foster care agencies, giving him the knowledge and expertise to assist organizations in preparing for and responding to mental health emergencies.
One of the most important advantages of working with Jarriel is his ability to train employees to spot the signs and symptoms that might bring some mental health concerns. This can facilitate the prevention of crises from arising in the first place, as well as ensure that employees know how to respond in an emergency. Jarriel's training can also assist in decreasing the stigma associated with mental health concerns and foster an open and supportive culture inside your workplace.
Be sure to seek mental health support for your organization before a crisis occurs. Contact Jarriel today to learn more about his services and how he can help your organization promote mental wellness and resilience.
Jarriel's approach to consulting and counseling stems from his strong desire to provide a secure and supportive atmosphere for his clients. He takes a comprehensive and collaborative approach, working closely with customers to understand their specific needs and build tailored solutions to help them achieve their objectives.
Jarriel is able to provide a wide range of consulting modalities, including crisis intervention, individual and group therapy, trauma-informed care, and more. He is also up to date on the most recent research and best practices in mental health, ensuring that his clients receive the finest possible care.
Whether you are seeking consulting services for your organization or individual counseling for yourself or a loved one, Jarriel is here to help. His compassionate and empathetic approach, combined with his expertise in the field of mental health, make him an invaluable resource for anyone seeking to improve their mental health and well-being.
So why wait? Contact Jarriel today to learn more about his services and how he can help you or your organization achieve greater mental wellness and resilience. With his help, you can take the first step towards a brighter and more fulfilling future.